Regular price
Sale price
$ 58.68
Unit price
per
Sale
Sold out
Macalat is a rich, smooth organic sweet dark chocolate created without sugar, dairy or bitterness. Sweetened and balanced with nutrient dense superfoods including lucuma and monk fruit. Enjoy 70% Cacao without the bitter aftertaste of traditional dark chocolate.
View full details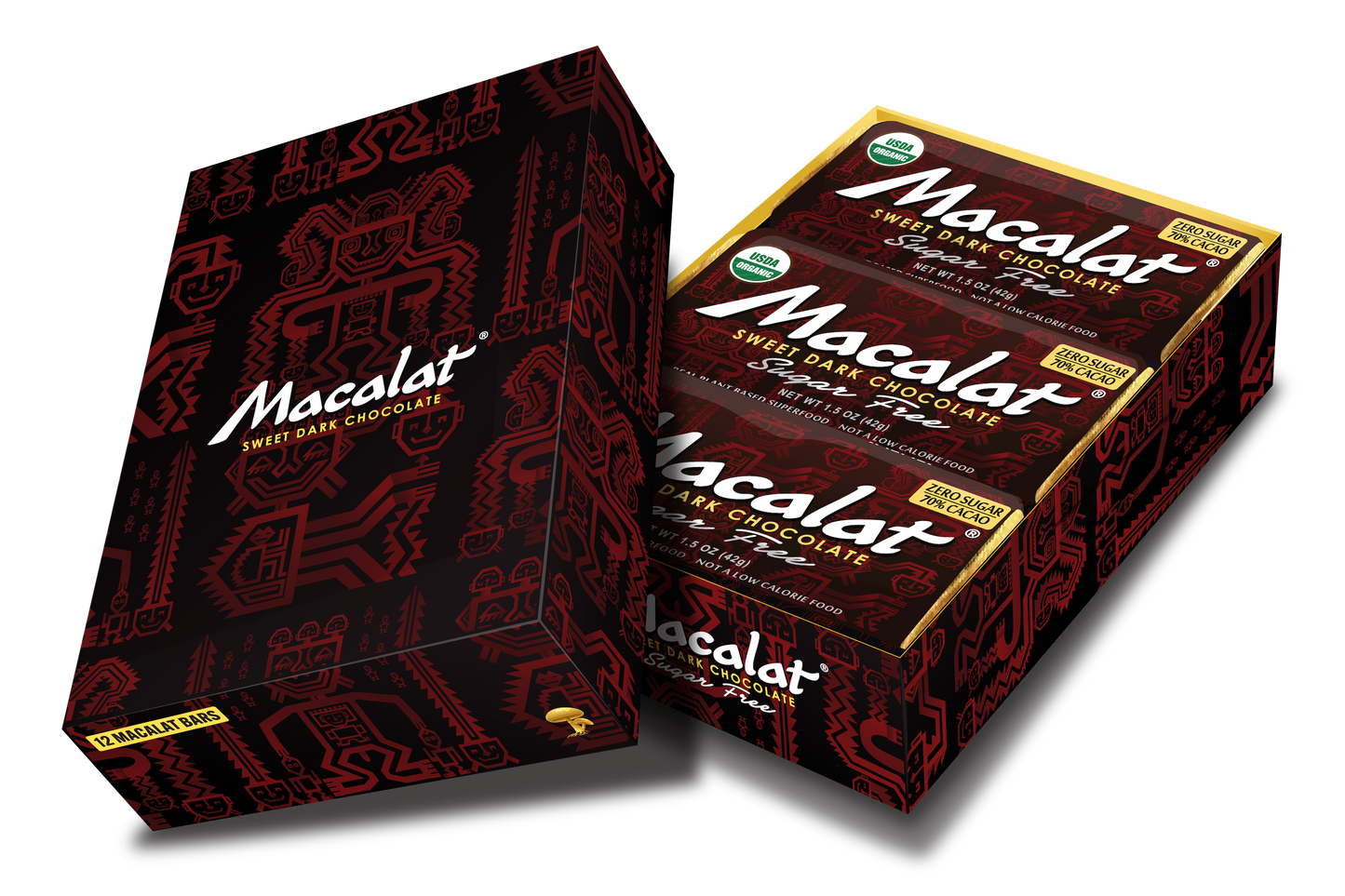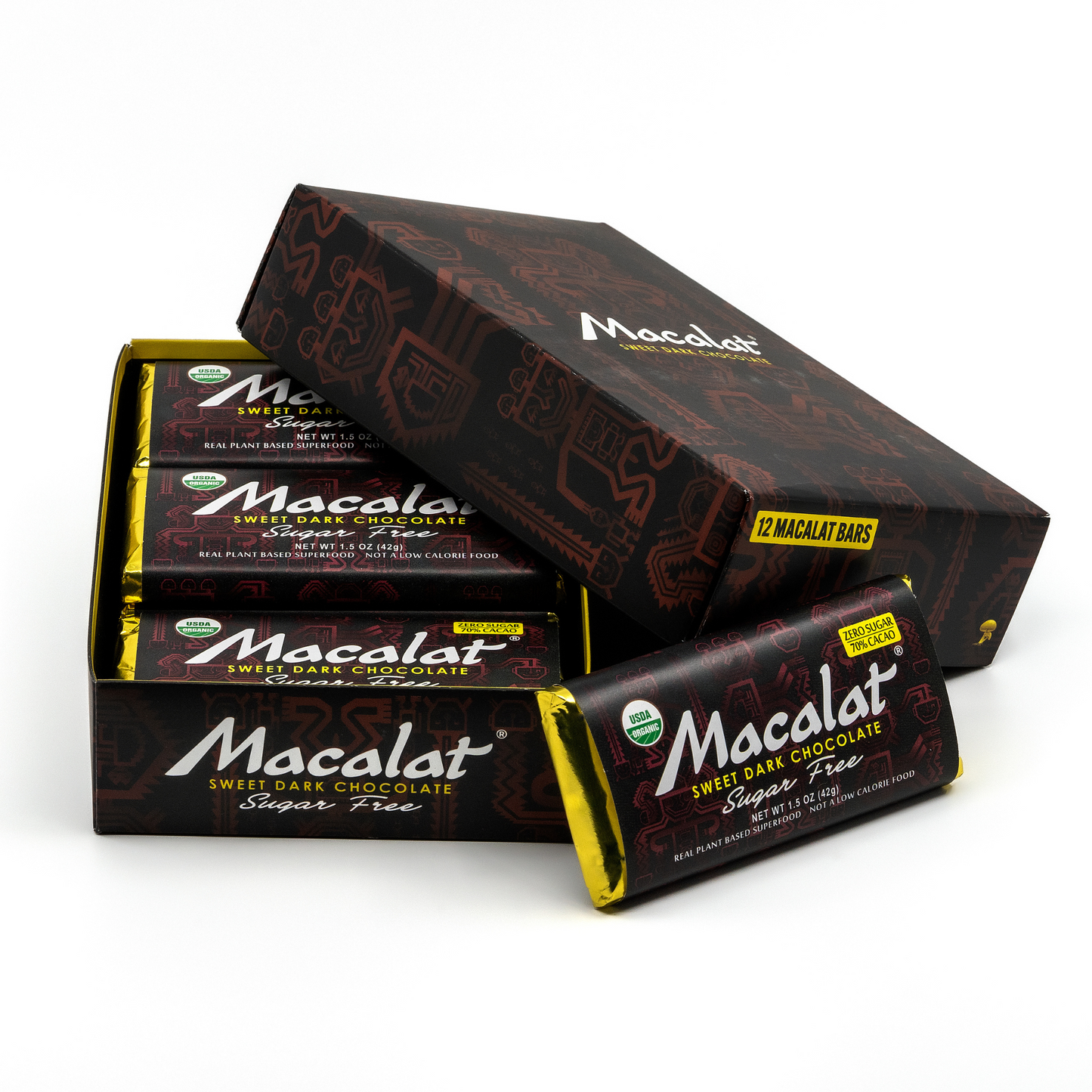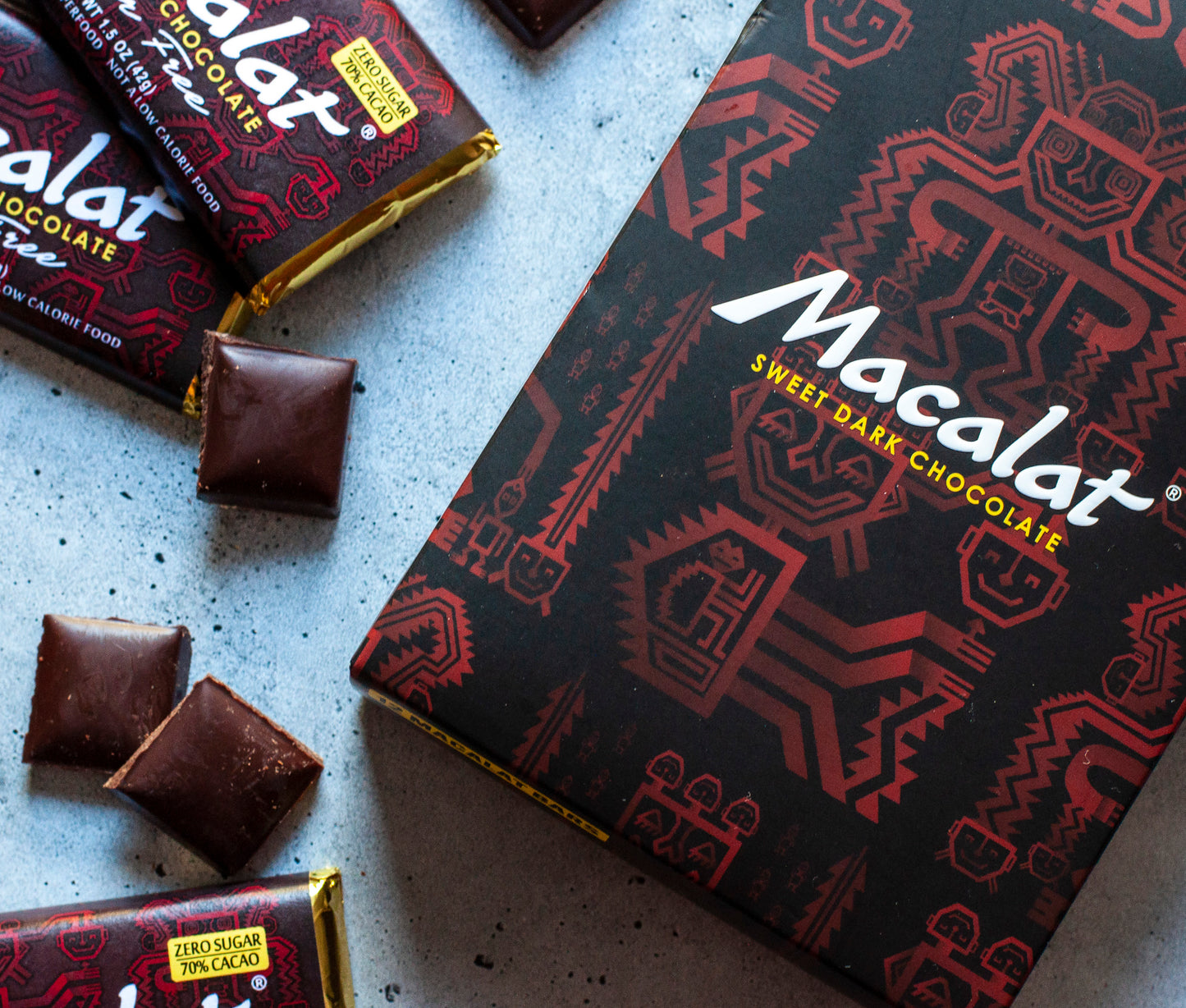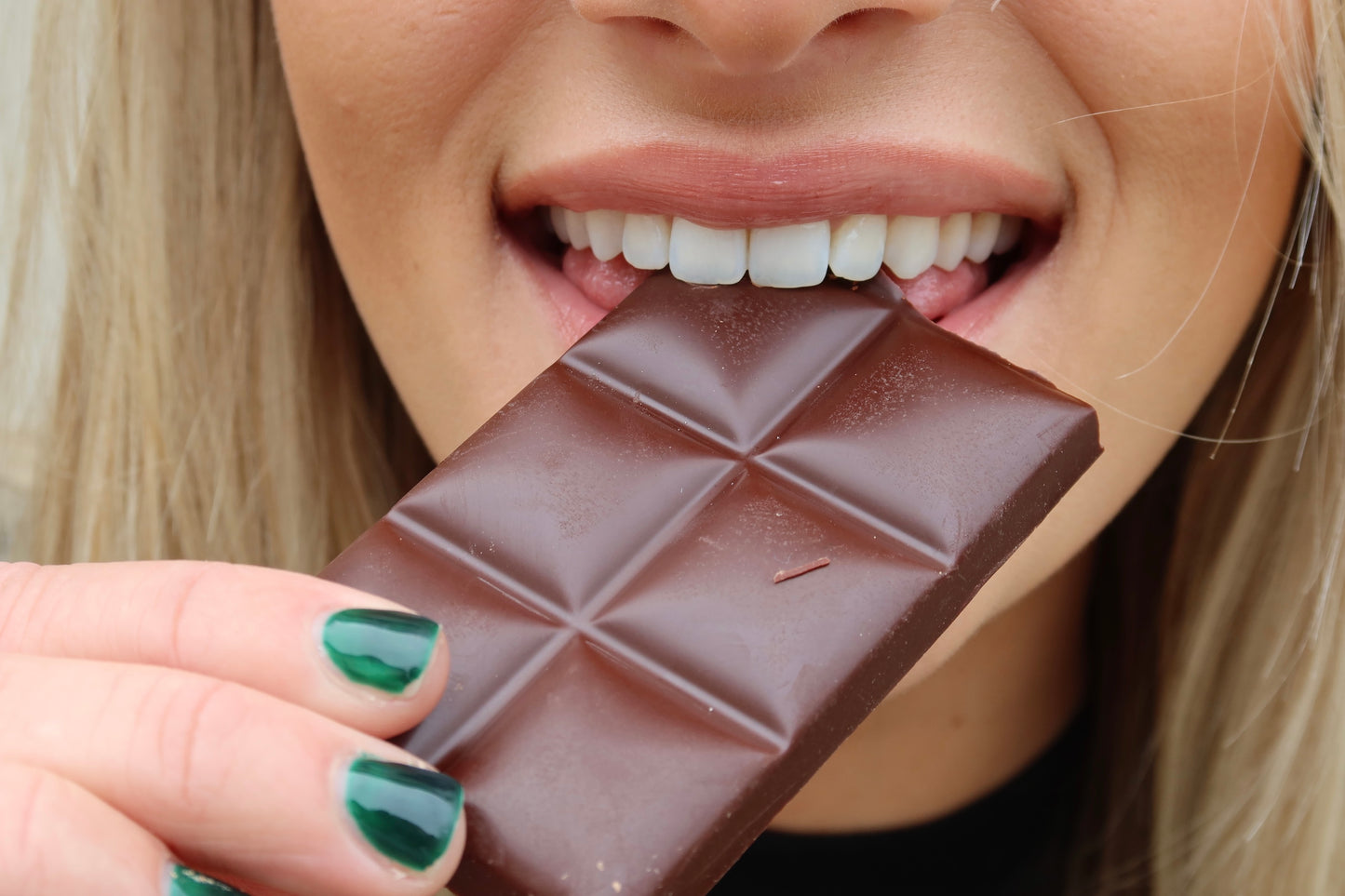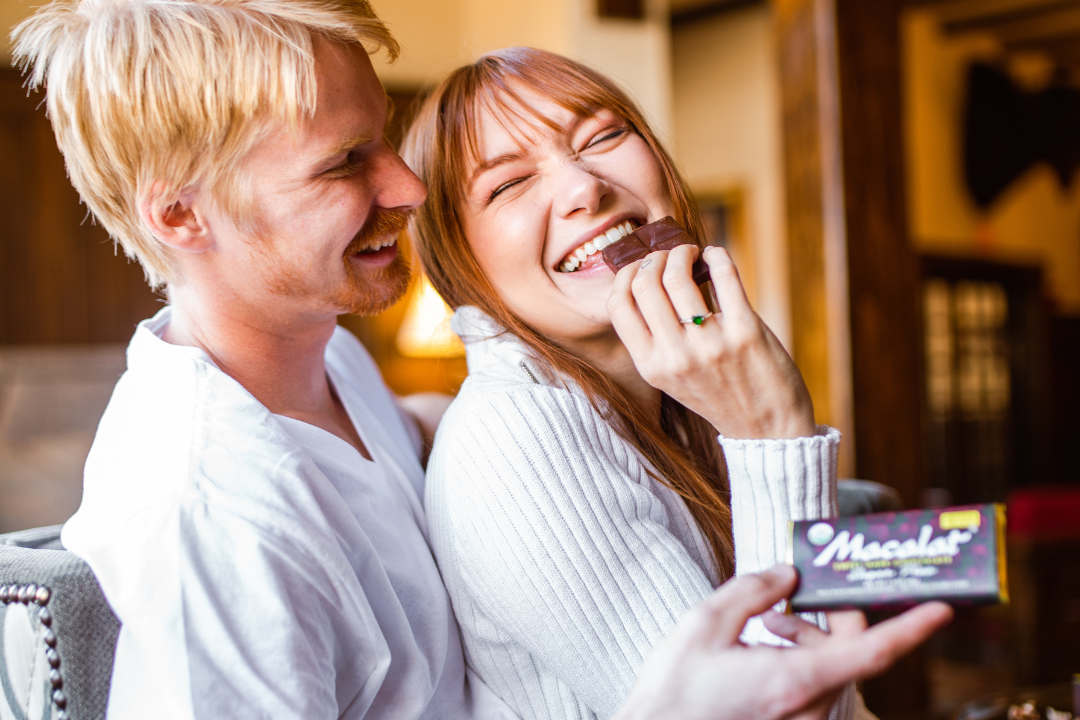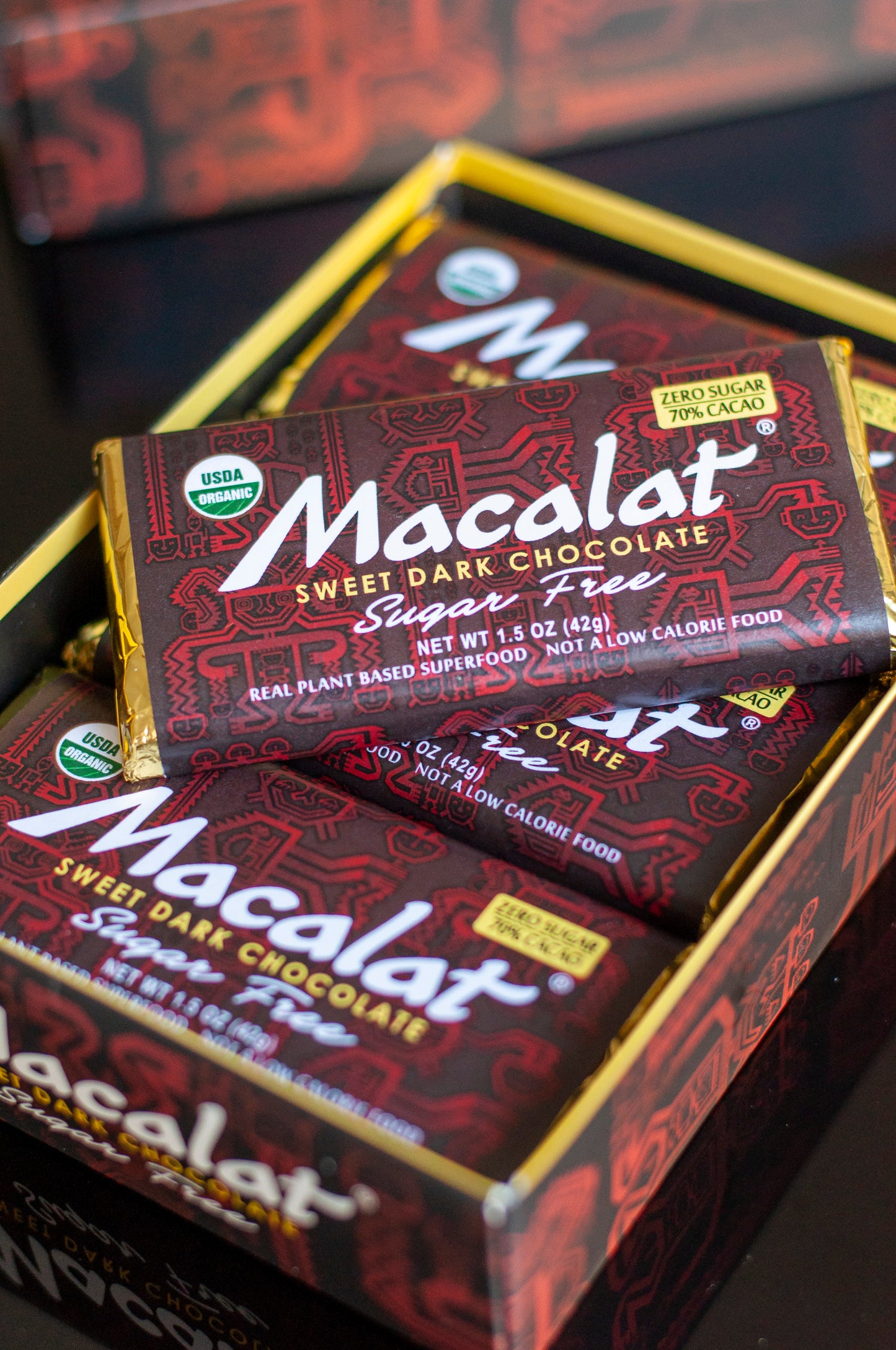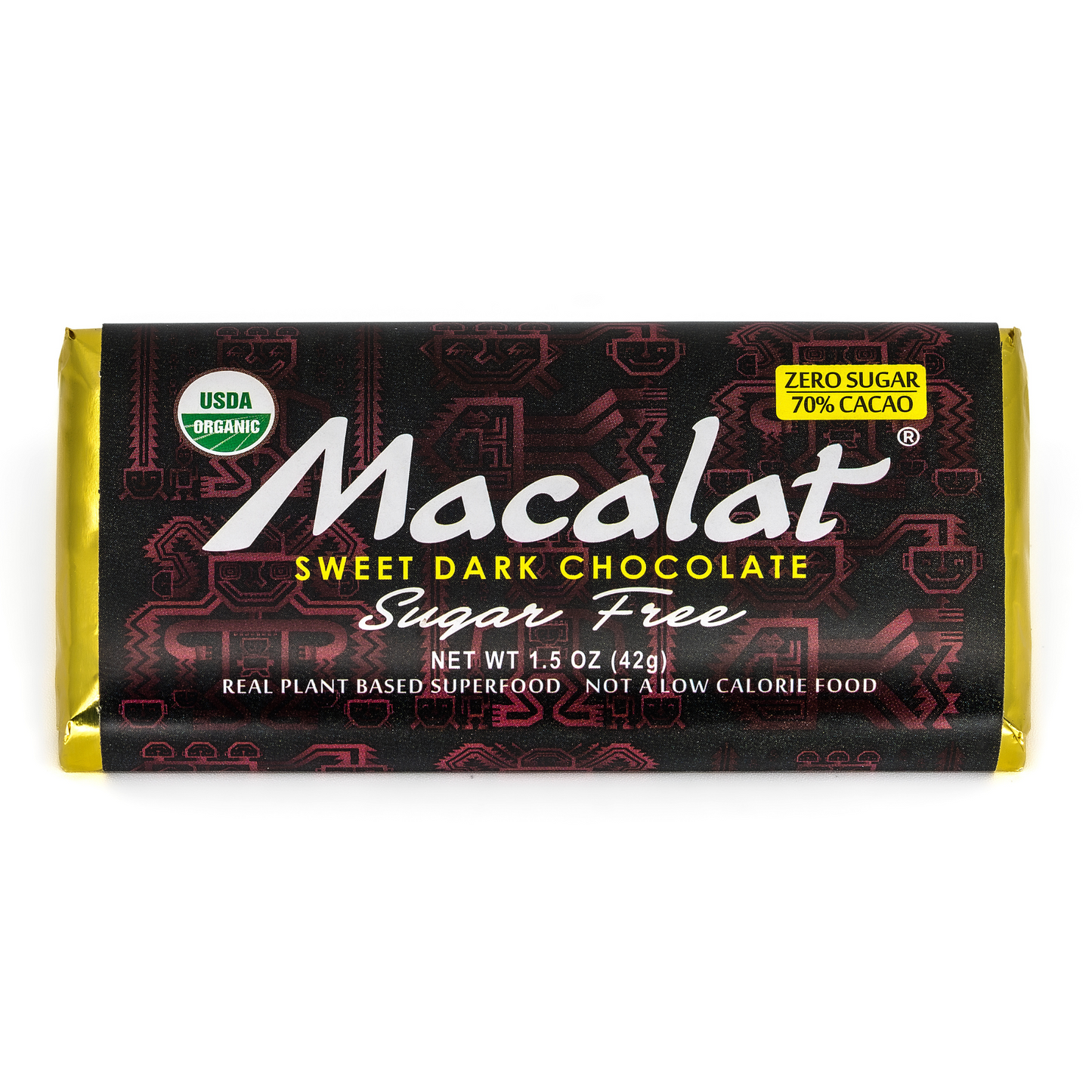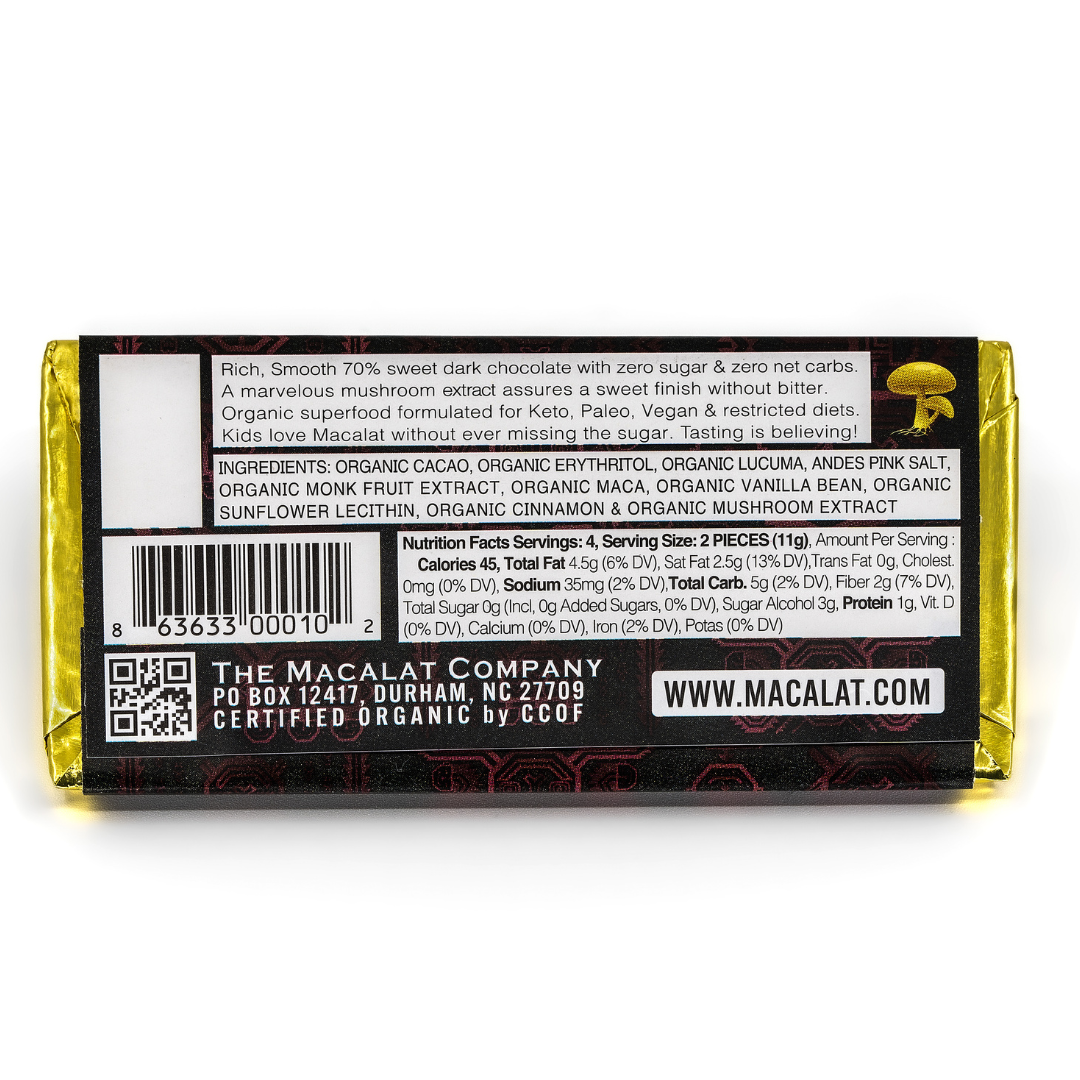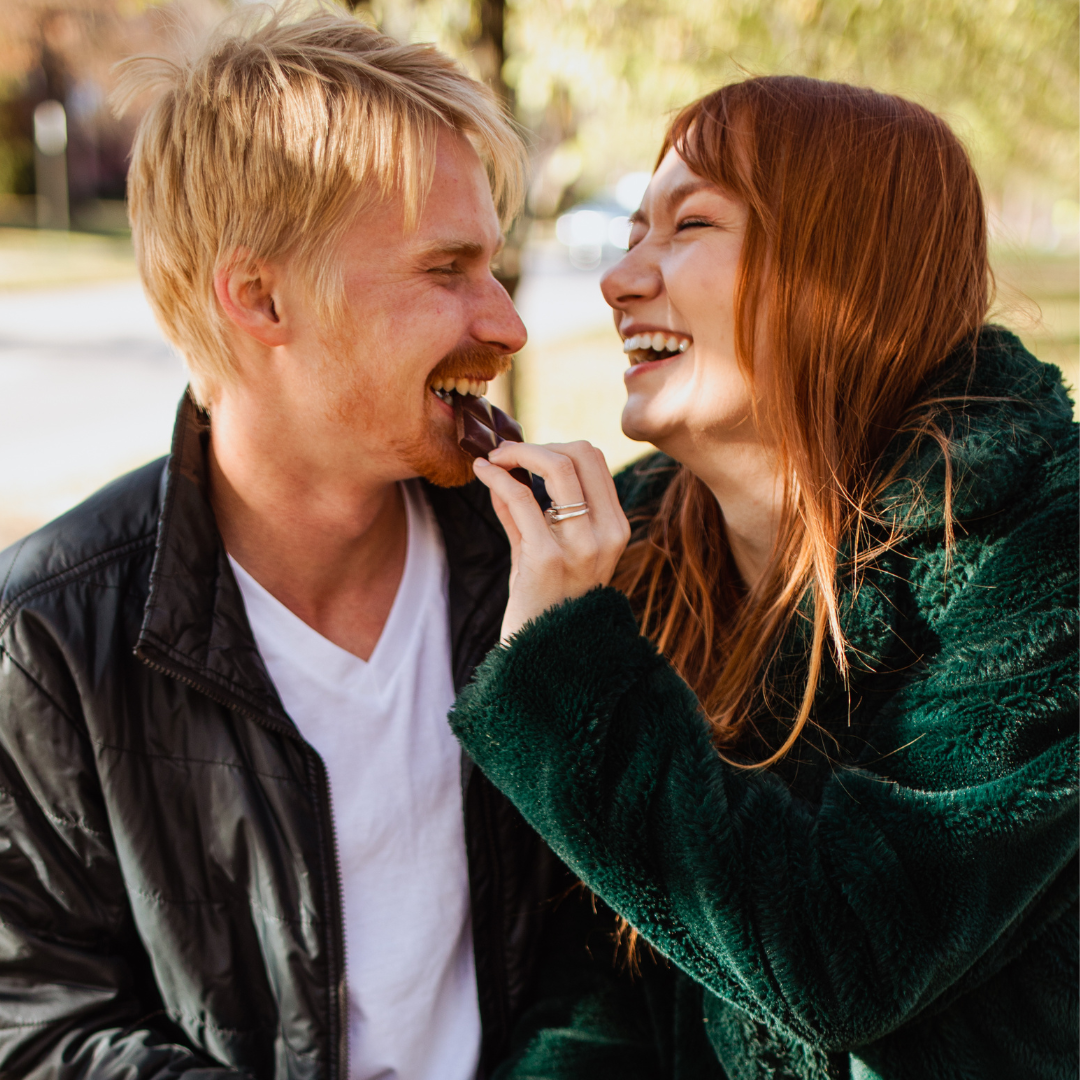 Tasting is Believing!
Facts

70% Organic Cacao
Zero Sugars of any kind
Zero Net Carbs
Zero Stevia
Zero Gluten
Zero Soy
Zero Dairy
Certified Organic
Zero Bitter
100% Plant-Based
Delicious
Diets

Keto
Paleo
Vegan
Sugar-restricted
Diabetic
Superfoodie
Kids
FAQ

Q: How do you pronounce Macalat?

A: Macalat is pronounced Mah-cah-lot. (Think Maca Root and Chocolate combined!)

Q: What is Maca?

A: Maca is a relative of the radish and smells similar to butterscotch. It is grown high in the mountains of Peru. Its health benefits are said to include increased energy, endurance, and mood. Men are known to use it as an aphrodisiac.

Q: What is Lucuma?

A: Lucuma is a fruit native to South America. It has a natural sweetness and can help with blood sugar levels. Lucuma is the number one flavor of ice cream in Peru!

Q: What makes Macalat different?

A: Macalat is the first Sweet Dark Chocolate. It is certified organic and contains zero sugar. Macalat is packed with superfoods and provides all the health benefits of dark chocolate without the bitter aftertaste! A marvelous mushroom extract assures a sweet finish without bitter from the fermented cacao allowing the sweet fusion of the superfood ingredients to shine through.
Macalat is the First
Organic Sweet Dark Chocolate
Honestly Sugar-Free

Macalat is the first sweet dark chocolate in the world that has no sugar of any kind. Macalat is created without stevia or coconut sugar.

The Smart Choice

Even more than an organic sugar free dark chocolate, Macalat is a sweet fusion of plant based superfoods.

Finishing Touch

The finising touch is a fermented mushroom extract that naturally mitigates the bitter notes found in dark chocolate.
Macalat Sweet Dark Chocolate
Excels in Every Category
Collapsible content
For the curious

Dark chocolate brands have to offset the natural bitterness that comes from being 70% Cacao or higher, and for the longest time, the only solution was to add sugars or milk. The more health-conscious brands started using sweeteners such as coconut sugar or stevia. Macalat has a revolutionary solution for not having to include any form of sweetener! It uses a flavorless mushroom enzyme extract that blocks the bitterness receptors of the tongue, so you can indulge without worrying about sugar at all!
See for Yourself
Macalat Customers' Five-Star Reviews Say it Best! Tasting is Believing!
The More You Look, The Better Macalat Looks